5 Things to Do as Part of an Incapacity Plan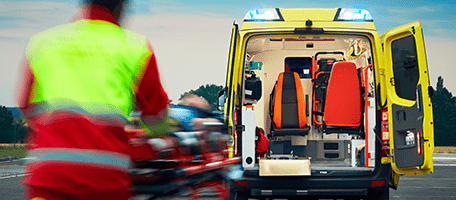 Every adult should have an incapacity plan or estate plan, to prepare for family emergencies and health crises. This kind of preparation is easily put off, until something catastrophic happens, such as being diagnosed with a serious illness requiring surgery. The details of executing an incapacity plan involve gathering a lot of pertinent information and signing applicable legal documents. A helpful resource for family emergencies is one with a comprehensive checklist and a place for personal notes. With the following six items, you should be all set with a thorough incapacity plan.
1. Living Trust
A living trust is created to be in effect while you are alive. The title to your property and ownership of your assets are transferred to a person you name as trustee of the living trust. The document is easy to amend and cancel. A living trust allows you to dictate how your assets should be managed and distributed, since the successor trustee is obligated to and bound by your directives.
2. Power of Attorney – Medical
In the event you become incapacitated, a medical power of attorney (POA) gives the person you designate (your agent) the authority to make healthcare decisions. Your wishes should, of course, be discussed with the chosen agent, so that he or she knows your healthcare preferences.
3. Power of Attorney – Financial
Some financial matters are outside the scope of a living trust and should be covered with a financial power of attorney. Your agent for financial POA will manage your finances and pay your bills, in the event you become incapacitated.
4. HIPAA Authorization
Because of a federal law known as HIPAA, medical providers may not be allowed to share your medical information with loved ones. HIPAA stands for Health Insurance Portability and Accountability. The purpose of the law is to protect your privacy. Your doctor and others in your medical team can much more easily communicate important information to your family, if you sign an HIPAA authorization.
5. Comprehensive Checklist Detailing Your Affairs
Should your become incapacitated or pass away, your family will be left to handle all of your financial affairs. Even when important legal papers are prepared, many other steps are overlooked. The best thing you could do is organize all of your information related to finances, insurance, the needs and involvements of your children, your pets, healthcare, personal property and much more.
Your passwords will be needed for your cell phone, email accounts, computer, laptop, safe deposit box, encrypted files, and more. Leave details about such things as location of keys and essential documents and access to storage. Make emergency contact information accessible, such as attorneys, doctors, employers, and business associates.
There is an easy way to store all of this information in one convenient place. A Certified Estate and Trust Specialist has come up with a comprehensive, yet easy to complete, fill-in-the-blank workbook titled, Personal Emergency Information Recorder, which makes it easy to record all the details family members might need in your absence.
A Convenient Place to Record Incapacity Plans
Most people tending to the business of a loved one who has died or become incapacitated are forced to painstakingly search for the needed information. It's extremely difficult to handle someone's affairs, unless there has been proper incapacity planning or family emergency planning. In addition to helping your loved ones, taking these steps helps to ensure that your wishes are followed regarding your healthcare and your estate. Besides getting incapacity planning assistance from an attorney for applicable legal documents, one of the best decisions you can make is to get the Personal Emergency Information Recorder. Learn more about the Personal Emergency Information Recorder here.
Contributing writer: Stephanie McHugh
Posted by Securemylegacy.com – Products for Family Emergency Preparedness
Share
0 comments